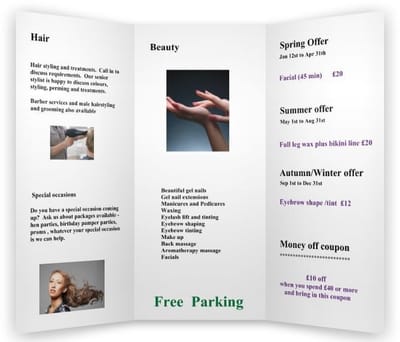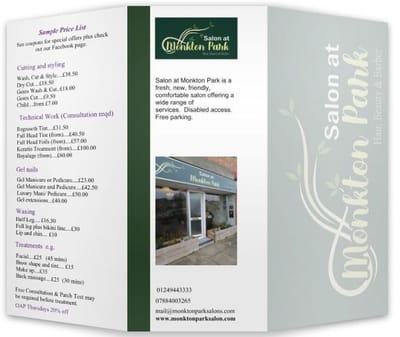 The Salon at Monkton Park Chippenham offers experienced and qualified hair styling and beauty treatments. This well-established salon is now under new ownership. Our policy is simply to provide excellent quality service.
The Salon, formally Diamond Divas Salon of Chippenham, won many awards and under new management we are committed to continuing this high level of service with continuing and new staff.
Now re-named The Salon at Monkton Park, we are gradually going greener, both in the décor and in the products used. Use of natural products and products not tested on animals is being phased in.
We hope you will come and experience our comfortable and stylish salon and support our vision for Salon at Monkton Park.
With ample free parking and disabled access available, whether you are from Monkton Park or further afield The Salon is easily accessible to all.
We look forward to welcoming customers old and new, please contact us with any queries. Or just pop in for a tea/coffee and chat.